Nuclear Theddlethorpe 06
I attended one of RWM's events at Theddlethorpe Village Hall a couple of weeks ago and had a long discussion with their geologist and chief policy adviser. A couple of things struck me.
As I've explained in previous blogs, the key reason why Theddlethorpe does does not work as a location for a Geological Disposal Facility (GDF) for nuclear waste is the likely presence of fossil carbon resources, gas, oil and coal, in the rocks underlying the prospective site. A future civilisation may seek to exploit these resources and inadvertently breach the integrity of the GDF. Nowhere in the poster and video displays on show could I find reference to this key issue. It was as if RWM did not want the public to know about this problem.
In my discussion with the RWM geologist I was alarmed to hear that in his view this would not be a problem because such resources could be accessed by drilling sideways under a GDF without disturbing it. He apparently did not appreciate that a future civilisation might not know of the existence of the GDF. He had completely missed the point that was fundamental to the siting of a GDF.
Another point that surprised me was to learn that their preferred target geological horizon was Oxford Clay rather than the deeper and thicker Mercia Mudstone Group. They are going for the shallowest (and cheapest) possible location, ignoring the greater security offered by deeper geology.
Another surprise turned up yesterday with the release, following a freedom of information request, of the daily pay-rate for the 'Independent' chairperson of the 'Working Group' set up by Lincolnshire County Council and RWM. Jon Collins is expected to work for two days per week and be paid...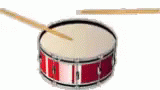 That's a lot of public money to be spent chairing a group of people talking about something that is never going to happen. We used to think corruption was what happened in Nigeria.
Here are the details:


Ref: FOI 3795
Thank you for your information request received on 25 October for the following:
Details of how much the Independent Chair of the Theddlethorpe Working Group is paid and how that amount is broken down, whether per meeting or if it's paid as a lump sum.
I have treated your request under the Freedom of Information Act. I confirm that RWM holds the information you have requested and this is provided below.
The Independent Chair of the Theddlethorpe Working Group is paid a day rate of £1,000. The amount paid depends on the number of days worked which is estimated at 2 days per week.
Information Commissioner's Office
Wycliffe House
Water Lane
Wilmslow
Cheshire SK9 5AF